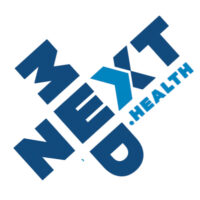 The future of health and medicine is being built at the interface of diverse fields and the convergence of accelerating technologies, blended with new mindsets, community, and cross-disciplinary collaboration.
Europe is 'taking over' the conference
In the past years, Lucien Engelen brought over 400 people to this experience now rebranded as NextMed Health! Next to the conference content, also side-visits, diners, and time to linger and connect are included. Mostly Dutch but this year again hosted by Lucien Engelen.
NextMed Health is a unique cross-disciplinary community to catalyze and accelerate the arrival of a new, human-centric, technology-enabled Health Age:  Inspiring, engaging, and enabling participants to embrace and run with what's now, appreciate the near, and build what's next.
This (invite-only) event is aimed at CEO's, board members, investors, insurers, medical specialists, doctors, nurses, IT, strategy office, policy makers, educators and researchers.
The travel package
€8.000 (excl. flight & transfers)
Take advantage of a complete travel package created by Cognicum to provide you with an optimal mix of conference time, community engagement and social events. Additionally, flights and transfers can be included in this package*. After the conference in San Diego, we'll be headed to Silicon Valley for a series of company visits.
Alternatively, travel arrangements can be tailored towards your specific wishes. For example, if you wish to attend just the NextMed conference. Get in touch with us for the possibilities, or let us know your preferences via the registration form. 
Full 3-day conference pass (March 13th-16th)

Hotel arrangements

Flights*

Transfers to/from US Airports*

Breakfast, lunch & dinner

Side visits
*Package price including flight and transfers is estimated at €9.000. The actual price may vary based upon for example the moment of booking, ticket prices etc. After registration, an overview of the travel arrangements will be provided.
NextMed goes beyond a traditional conference: It's a community and platform for Health(care) innovation. NextMed hosts a diverse mix of change makers and troublemakers focused on unsiloing Health(care) innovation across the care, technology, and biomedical continuum. It blends physical and virtual gatherings, eye-opening content and curation tied together by an extraordinary, diverse and engaged community of mavericks, icons and rising stars most of us already earned and willing to share their scars and bruises in daily practice.
Our signature blend of exponential thinking, insight sharing, and high dimension of interaction sparks new relationships, research, business concepts, and collaborations that can transform one's practice, research endeavor, organization, industry, and planet.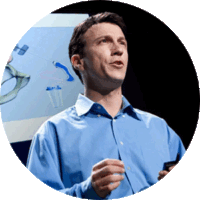 Daniel Kraft
Founder NextMed
Formerly founded Exponential Medicine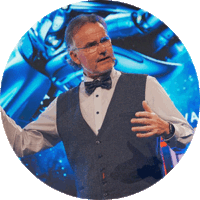 Lucien Engelen
Host & initiator European Trip
Deloitte/ Vodafone/ Laurentius MC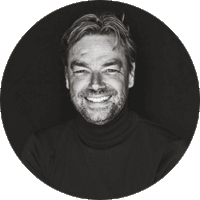 Patrick van der Schaaf
Cognicum / HQ Healthcare
Travel Coordination